---
---
---
---
---
---
|Name| Dianna Williams
|Nickname| Di, Dianna
|Age| 21
|Sexuality| Straight
|Gender| Female
|Face Claim| Blake Lively
---
---
---
---
|Hair| Blonde
|Eyes| Blue
|Height and Weight| 5 ft 10 in & 139 pounds
|In Depth| Dianna has blonde hair and usually has it wavy but it will be straight and different styles. She has blue eyes that are like diamonds and she weighs 139 pounds but weighs a bit more now that she is pregnant. Dianna is also 5'10 so she is pretty good in height too.
---
---
---
---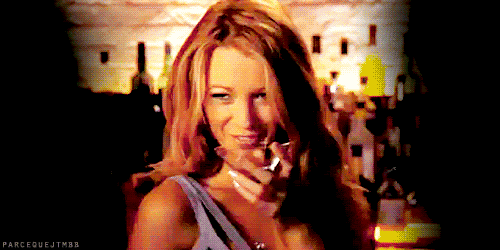 |Personality| Dianna is a nervous person in crowds and is always worried about her image and how people think of her. She usually is quite quiet but has found herself being more open instead of closed and is quite talkative lately.
|Likes|

❤ Cats
❤ Tea
❤ Knitting
❤ Dogs
❤ Bathing
❤ Dirty Martinis
❤ Girls
❤ Guys

|Dislikes|

✘Learning
✘Bitches
✘ Girls
✘ Guys
✘ Art
✘ Exercise

---
---

[center]

What Made Her
---
---
[font=garamond]
Dianna was born to a middle class family in the middle of the Atlantic Ocean. Her mother and father were on a honeymoon cruise when Dianna was born and there was no way she was waiting till a hospital. Dianna grew up loving the ocean since her parents lived near a beach but then decided when Dianna was four that they needed to move to New York.
Dianna loved New York but still went to the Hamptons when they had time and hitched a ride. She loved the beach and would practically live there. She did well in school even though she hated it and wished she lived somewhere warm where she could be on the beach everyday no matter what the weather.
Once school was completed she moved to her own apartment and got a job as a nanny to a single mother of three. She enjoyed her job and loved the kids and felt the need that maybe someday soon she would get married and have kids.
About a year or so ago she met Alfie and fell head over heels. She thought it was going somewhere good but then she had a feeling that he was cheating and she left him. She met a female named Aveline and fell even harder. She never knew that she would like a female in that way. But she just found out that she was pregnant and she knew way to well that Aveline could not be the father. Dianna decided she needed to call Alfie soon and it was on her list.
---
---
[/center][/font]