⎡"I will be real, I promise."⎦
|| [url=_____]
SONG - BY
[/url] ▮ [url=_____]
SONG - BY
[/url] ||
⎡
Role: Patient
▮
Tale: Pinocchio
⎦
FC: Juuzo Suzuya(Tokyo Ghoul)
▂▂▂▂▂▂▂▂▂▂▂▂▂▂▂▂▂▂▂▂▂▂▂▂▂▂▂▂▂▂▂▂▂▂▂▂▂▂▂▂▂▂▂▂▂▂▂▂▂▂▂▂▂▂▂▂▂▂▂▂▂▂▂▂▂▂▂▂▂▂▂▂▂▂▂▂▂▂▂▂▂▂▂▂▂▂▂▂▂▂▂▂▂▂▂▂▂▂▂▂▂▂▂▂▂▂▂▂▂▂▂▂▂▂▂▂▂▂▂▂▂▂▂▂▂▂▂▂▂▂▂▂
"Feeling pain proves that you're alive, you know. Even worms in the earth will writhe in pain when you cut them in half."
[/font]
▂▂▂▂▂▂▂▂▂▂▂▂▂▂▂▂▂▂▂▂▂▂▂▂▂▂▂▂▂▂▂▂▂▂▂▂▂▂▂▂▂▂▂▂▂▂▂▂▂▂▂▂▂▂▂▂▂▂▂▂▂▂▂▂▂▂▂▂▂▂▂▂▂▂▂▂▂▂▂▂▂▂▂▂▂▂▂▂▂▂▂▂▂▂▂▂▂▂▂▂▂▂▂▂▂▂▂▂▂▂▂▂▂▂▂▂▂▂▂▂▂▂▂▂▂▂▂▂▂▂▂▂
▌
▌
▌
▌
▌
▌
▌
▌
▌
▌
▌
▌
▌
▌
▌
▌
FULL NAME -
Yuuji Tamashi
NICKNAME/ALIAS -
Yuu/The Puppet Boy
AGE -
19
GENDER -
Male
SEXUALITY -
homosexual
NATIONALITY -
Japanese American
▂▂▂▂▂▂▂▂▂▂▂▂▂▂▂▂▂▂▂▂▂▂▂▂▂▂▂▂▂▂▂▂▂▂▂▂▂▂▂▂▂▂▂▂▂▂▂▂▂▂▂▂▂▂▂▂▂▂▂▂▂▂▂▂▂▂▂▂▂▂▂▂▂▂▂▂▂▂▂▂▂▂▂▂▂▂▂▂▂▂▂▂▂
"I'd say he almost looks like a doll, but don't say that around him."
[/font]
▂▂▂▂▂▂▂▂▂▂▂▂▂▂▂▂▂▂▂▂▂▂▂▂▂▂▂▂▂▂▂▂▂▂▂▂▂▂▂▂▂▂▂▂▂▂▂▂▂▂▂▂▂▂▂▂▂▂▂▂▂▂▂▂▂▂▂▂▂▂▂▂▂▂▂▂▂▂▂▂▂▂▂▂▂▂▂▂▂▂▂▂▂
HEIGHT -
160cm
BUILD -
slim with very little muscle mass
HAIR -
White
EYES -
Maroon-ish
MARKINGS -
red stitches and scars all over
OTHER -
Yuuji is absolutely adorable and has been known to charm the nurses with his smile and has some supreme skills in coaxing sweets and other treats from them.
▂▂▂▂▂▂▂▂▂▂▂▂▂▂▂▂▂▂▂▂▂▂▂▂▂▂▂▂▂▂▂▂▂▂▂▂▂▂▂▂▂▂▂▂▂▂▂▂▂▂▂▂▂▂▂▂▂▂▂▂▂▂▂▂▂▂▂▂▂▂▂▂▂▂▂▂▂▂▂▂▂▂▂▂▂▂▂▂▂▂▂▂▂
"If you're prepared to work with him you must show restraint. Just…don't get too personal, alright?"
▂▂▂▂▂▂▂▂▂▂▂▂▂▂▂▂▂▂▂▂▂▂▂▂▂▂▂▂▂▂▂▂▂▂▂▂▂▂▂▂▂▂▂▂▂▂▂▂▂▂▂▂▂▂▂▂▂▂▂▂▂▂▂▂▂▂▂▂▂▂▂▂▂▂▂▂▂▂▂▂▂▂▂▂▂▂▂▂▂▂▂▂▂
▌
▌
▌
▌
▌
▌
▌
▌
▌
▌
▌
▌
▌
▌
▌
▌
▌
▌
▌
▌
▌
▌
▌
▌
▌
▌
PERSONALITY

Bubbly / Flamboyant / Impulsive / Insensitive
Yuuji isn't cruel. At least…he doesn't perceive himself as cruel. In day to day activity he's actually quite kind and respectful of others and appears to be quite open to hearing the grievances of others. However, though he's very good at fooling people into thinking otherwise, he doesn't fully understand the complexities of the emotions involved. His solutions often involve physical punishments and torture as he sees that as some sort of cleansing mechanism, a reset button to the mind. He claims it will remind the culprit that he is a living thing and that he must act as one and that all would be well once he or she realizes it. He employs the same mindset on himself, when he feels he has fallen short or his depression sets in and he "feels like his soul is dying" He will add crimson stitches to his body with common red thread and a sewing needle.
Yuuji is fascinated with the human body and the concept of a soul and what it means to be alive. He is convinced that the human soul is deeply tied to pain and that pain is what gives humans wisdom allowing them to evolve to greatness. He feels it's what brought us up from the dirt and gave us awareness. When given free rein he will occasionally try to test his theories using whatever materials he can get his hands on and plenty of times he's been caught in the Asylum's more secret lab rooms with a nurse tied to a gurney with bits and pieces cut off and stitches sewn in bizarre patterns across their body.
It is suspected that his obsession is not only linked to the disorder in his nerves but to a deeply engrained fetish towards pain.
▂▂▂▂▂▂▂▂▂▂▂▂▂▂▂▂▂▂▂▂▂▂▂▂▂▂▂▂▂▂▂▂▂▂▂▂▂▂▂▂▂▂▂▂▂▂▂▂▂▂▂▂▂▂▂▂▂▂▂▂▂▂▂▂▂▂▂▂▂▂▂▂▂▂▂▂▂▂▂▂▂▂▂▂▂▂▂▂▂▂▂▂▂
"They say that I'm wrong but…they won't let me test to prove it!"
▂▂▂▂▂▂▂▂▂▂▂▂▂▂▂▂▂▂▂▂▂▂▂▂▂▂▂▂▂▂▂▂▂▂▂▂▂▂▂▂▂▂▂▂▂▂▂▂▂▂▂▂▂▂▂▂▂▂▂▂▂▂▂▂▂▂▂▂▂▂▂▂▂▂▂▂▂▂▂▂▂▂▂▂▂▂▂▂▂▂▂▂▂
▌
▌
▌
▌
▌
▌
▌
▌
▌
▌
▌
▌
▌
▌
▌
▌
▌
▌
▌
▌
▌
▌
▌
▌
▌
▌
▷ Sociopathy- He can feel some emotion but has difficulty both understanding his own emotions and how to deal with them as well as tying the same emotion to others. His biggest problem is he doesn't understand the difference between right and wrong and that a punishment must fit the crime.
▷Clinical Depression/Self harming tendancies- Symptoms of this come randomly for him and can last a random amount of time from a day to weeks. He remedies this by harming himself physically by way of stitching thread across the skin on his body.
▷Schizotypal Personality Disorder- This shows most for him in the way he dresses and acts around others. He has a strange constantly distracted way of communicating and though it seems like he has his head in a million places at once he's very good at ingesting what's being said to him and learning from those around him. Sometimes when he speaks he'll go on tangents mid sentence making him seem....well....odd and a bit hopeless at times.
▂▂▂▂▂▂▂▂▂▂▂▂▂▂▂▂▂▂▂▂▂▂▂▂▂▂▂▂▂▂▂▂▂▂▂▂▂▂▂▂▂▂▂▂▂▂▂▂▂▂▂▂▂▂▂▂▂▂▂▂▂▂▂▂▂▂▂▂▂▂▂▂▂▂▂▂▂▂▂▂▂▂▂▂▂▂▂▂▂▂▂▂▂
▌
▌
▌
▌
▌
▌
▌
▌
▌
▌
▌
▌
▌
▌
▌
▷The Color Red
▷Pain both inflicted on himself and portrayed through others. (emotional and physical)
▷Sweets
▷Tough guys who hide their pain
▷Idiots who don't learn from their pain
▷Pain relievers of any kind
▂▂▂▂▂▂▂▂▂▂▂▂▂▂▂▂▂▂▂▂▂▂▂▂▂▂▂▂▂▂▂▂▂▂▂▂▂▂▂▂▂▂▂▂▂▂▂▂▂▂▂▂▂▂▂▂▂▂▂▂▂▂▂▂▂▂▂▂▂▂▂▂▂▂▂▂▂▂▂▂▂▂▂▂▂▂▂▂▂▂▂▂▂
▌
▌
▌
▌
▌
▌
▌
▌
▌
▌
▌
▌
▌
▌
▌
▷He really enjoys pain, so...actually punishing him takes creative thinking.
▷He's clever and despite not having a complete understanding of emotions he's good at manipulating the ones he does understand
▷He's very nimble, fast, and quite flexible which makes him hard to catch when he wants to be.
▷Physically he's not terribly strong
▷He has a severe sensitivity to sunlight
▷There's a strong likelihood he wouldn't bother to fight back if someone wanted to kill him.
▂▂▂▂▂▂▂▂▂▂▂▂▂▂▂▂▂▂▂▂▂▂▂▂▂▂▂▂▂▂▂▂▂▂▂▂▂▂▂▂▂▂▂▂▂▂▂▂▂▂▂▂▂▂▂▂▂▂▂▂▂▂▂▂▂▂▂▂▂▂▂▂▂▂▂▂▂▂▂▂▂▂▂▂▂▂▂▂▂▂▂▂▂
"James, he doesn't even feel pain! It's like he's made out of wood or something!"
[/font]
▂▂▂▂▂▂▂▂▂▂▂▂▂▂▂▂▂▂▂▂▂▂▂▂▂▂▂▂▂▂▂▂▂▂▂▂▂▂▂▂▂▂▂▂▂▂▂▂▂▂▂▂▂▂▂▂▂▂▂▂▂▂▂▂▂▂▂▂▂▂▂▂▂▂▂▂▂▂▂▂▂▂▂▂▂▂▂▂▂▂▂▂▂
Yuuji was born with congenital analgesia. It's a disorder that's left him permanently insensitive towards pain. He can feel pain but compared to a normal person it's quite dull, sort of like when you feel pain from within a dream. It's hardly a fraction of what it should feel like. This obviously doesn't make him immortal or invincible, it just makes him unaware of his own body's condition.
The first time this condition was found out it was pretty late. He was about 5 and took a fall in his backyard breaking his pinky horribly on the landing. To him it felt funny, it hurt but not unbearably so, it kind of tingled and ached the throbbing felt far away as blood began to fill the area causing it to bruise grotesquely. He ran to his mother to show how cool it was.
She freaked out completely.
She took it very badly, scolding him, telling him he wasn't normal and that he shouldn't be reacting at all like that. She tried to get him to realize how hurt he really was as she rushed him to the hospital to get it fixed. Yuuji didn't get it. It hadn't hurt that bad, he didn't understand why his mother was so worked up about it. At first the doctors excused away his weak reaction as the result of adrenalin. However once he figured out how much he enjoyed that sensation it quickly became difficult to deny that his case was unique. He would go through bizarre things in order to feel pain from provoking neighborhood kids into beating him to getting his hands on dangerous objects. Unfortunately, his disorder didn't prevent his injuries from becoming a danger to him. When it got to the point where he stabbed a knife through his own palm and dug it through to the other side it pulled the last straw.
His mother ended up disowning him. A fight had ensued once Yuuji had been taken to the hospital to stop the major bleeding that had occurred. He could very well have damaged the delicate little ligaments and cause his hand to be lame and weak in later years. His parents were questioned about the incident and this caused a fight to break between them. Neither of them knew what to do. His father wanted to try and get help for him, a proper child psychologist who would find a way to fix it. His mother thought it would reflect badly on all of them. She continued on saying how he was broken somehow, that he wasn't right that normal boys didn't do what he did. She was sure it was a problem with his soul; that he didn't come out right and was empty. "I can't raise a child like this. It's like he's empty."
Of course, Yuuji wasn't empty. He probably could have learned to behave normally had they just taken him to a psychologist earlier and guided him the right way. Yuu was clever, he could have figured it out with time and care. Instead he took his mother's words to heart. It made sense after all, why he didn't act like other kids, why he didn't feel the same things physically and emotionally. Something was missing. He was empty, he wasn't real like they were.
Yuu was eventually moved to his grandfather's back in America. His father didn't want him to stay in the care of his mother and she didn't seem to want him at all. The two separated soon after that as well and went their own separate ways. Yuu didn't mind. He didn't have much of a connection with either of them in the typical way. He cared for them sure, he wished he could have felt for them when they left but he understood the reasons and he was determined to better himself while they were gone. Part of him had convinced himself that it was temporary and that once he was cured the family would be mended with time.
It took a long time before Yuu actually came to the conclusion that pain was what he required. He met with a small group of boys that lived on the same street as he did. They played with him and he learned from them how to act normal simply by observing and imitating. The boys he hung out with weren't all angelic perfect children. They were typical and occasionally would have moments where they teased one another, dared one another to do awful things and enjoyed playing pranks and getting in trouble. It was innocent fun really. One particular kid was the nasty one in the group, he came up with the ideas that got them most into trouble. He was a spoiled little brat with a rich suburban home and a set of parents that doted on his every whim, and he played soccer so he was the athletic one in the group. He took dares like candy and took every moment to boast about his feats. Dares. Yuu was fascinated by them. Challenges that put to the test what you were willing to risk both physically and by pride. He wondered what would happen if a dare went too far.
One day the group found a fox den at the edge of the park right up against the woods hidden in the brush. "Stick your hand in there." Yuu said, looking the lead boy straight in the eyes his lips curled into a daring smile. The boy declined and he requested again, "Come on, don't be chickenshit. It's probably not even in there anyways."
He hesitated, the other kids watched, eagerly, curiously. He stuck his hand in cautiously, slowly, carefully. Yuu saw it for a fleeting second, the snout and the wild eyes of a desperate cornered animal.
Chaos ensued as the fox hidden inside leapt out biting and clawing at the small boy. It was quite a feat to be mildly mauled by a fox which are known to be cowardly when dealing with humans. It didn't do any major damage luckily, the boy survived, but it had scared the kid near to death and given him a permanent fear of dogs and foxes. He'd been covered in little lacerations and claw marks and had to be vaccinated for rabies in case which only compounded his suffering.
Yuuji was fascinated. After the incident the boy no longer bragged and waved his pride around. He was the quiet, responsible one of the group and avoided Yuuji as if he were the devil. The other parents saw this as an improvement by far as they'd known he'd been the one to stir up most of the trouble but hadn't the heart to bring it up.
And so Yuuji's theory of morality and pain was born. He became mildly obsessed with it, studied methods of discipline and their effects on the human psyche. He believed mainstream science to be flawed. It did have a positive effect, he was convinced of it. He felt it in himself.
His first stitches were sewn in when he'd reached 7th grade.
At this point a new, strange development had been born.
Lust.
Yuuji is homosexual and has only ever had physical and emotional attractions towards other boys and men. His grandfather was nonplussed about this when it was brought up in passing. Yuu's innocent curiosity had no hesitation, he didn't think it was wrong. His grandfather told him otherwise.
"Normal boys don't do that. Clearly you're too young to understand your own feelings, hopefully you'll grow out of it."
Yuu…didn't grow out of it. He figured he simply needed discipline, some kind of repercussion to build off of. His grandfather was too caring to hit him in any situation. He'd have to administer It himself and discretely too. The last time he played with knives he lost both his parents. He had to become a normal boy at all costs.
The idea of stitching came to him gracefully, almost like a sign from some benevolent deity. He didn't recognize it at first as it popped up in movies, scenes where people are forced to stitch up gaping wounds with floss and a toothpick, stories where monsters with stitched mouths come from beneath the bed. He absently brushed a hand along the stitches in his comforter while resting in bed and it clicked like an obvious answer. "My mother always accused me of being a doll…why not stitch myself?"
And so it began. Yuu started stitching his way up the front of his torso, embracing the pain as the needle and rough red string bore through his soft pale skin.
Yuuji's first true mental break didn't occur until his very first semester of Senior High. There is a very pivotal moment in which you realize just how awful human teens can be to one another. An awareness fell upon Yuuji on his very first day, it was as if High School itself was the breeder of sin. He could feel it crawling inside his own body like some kind of great infection. Sex in empty classrooms, drugs on school grounds, violence in the hallways, drama, anxiety. The stitches on his body seemed to multiply overnight. Yuu wasn't sure he could keep up. He had to stop it in some other way.
An incident soon occurred in a New England Highschool in Southern Pennsylvania. Six teens had been kidnapped from school grounds during an annual Homecoming celebration, presumably lured away from the party and drugged. They were found three days later in an old barn tied to posts with open and infected wounds all over their body. Most of the wounds were superficial but appeared to be in places that caused the most pain and the least amount of damage. However a few of the students did have fingers entirely cut off and one girl had her tongue removed and her mouth sewn shut. The skin between the fingers and under the fingernails were eviscerated with a small blade as well as the toes, shallow lacerations all across the body smeared with dirt and traces of salt. The goal appeared to be not to kill but to maim and torture. To cause pain most of all. Yuuji was taken to a juvenile detention center and was soon moved to the Asylum when they later found him stitching his entire arm.
Yuuji is rather comfortable there at the asylum. He has no plans whatsoever to escape. He enjoys the testing they do on him regarding his pain resistance and will occasionally stir trouble just to see what they think up for their next test. He's very familiar with the few who have been there a while as he's been there for years now and in more cases than not has probably attempted to work his charms on all of them. He's no longer deluded into thinking his family ever had a chance. His mother hated him and his father was afraid of him. His grandfather was the only one of his family who cared to some degree but he too didn't accept him for who he was, not entirely. Yuu's safest place is here. The Asylum is his family.
▂▂▂▂▂▂▂▂▂▂▂▂▂▂▂▂▂▂▂▂▂▂▂▂▂▂▂▂▂▂▂▂▂▂▂▂▂▂▂▂▂▂▂▂▂▂▂▂▂▂▂▂▂▂▂▂▂▂▂▂▂▂▂▂▂▂▂▂▂▂▂▂▂▂▂▂▂▂▂▂▂▂▂▂▂▂▂▂▂▂▂▂▂
---
---
▂▂▂▂▂▂▂▂▂▂▂▂▂▂▂▂▂▂▂▂▂▂▂▂▂▂▂▂▂▂▂▂▂▂▂▂▂▂▂▂▂▂▂▂▂▂
◥
◤
[color=# 00ADAD]⎡Kazuko - Speech # 00ADAD⎦[/color]
Kazuko intrigues him. He finds his solitary attitude cute and purposefully finds time out of his day to pester him just to see what he does. It's possible he could have expressed interest in him when they first got to know each other but that would be long gone by now. His violent nature is what would have lured him but the two of them would be incompatible in the long run. They get along though, decently and Yuu has yet to attempt to torture him. There must be some reason he doesn't try it with him.
◢
◣
▂▂▂▂▂▂▂▂▂▂▂▂▂▂▂▂▂▂▂▂▂▂▂▂▂▂▂▂▂▂▂▂▂▂▂▂▂▂▂▂▂▂▂▂▂▂
▂▂▂▂▂▂▂▂▂▂▂▂▂▂▂▂▂▂▂▂▂▂▂▂▂▂▂▂▂▂▂▂▂▂▂▂▂▂▂▂▂▂▂▂▂▂
◥
◤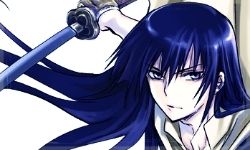 [color=# 0000CC]⎡Tsukiko - Speech # 0000CC⎦[/color]
Yuu is flustered by Ki. He doesn't respond to his manipulations so he's not really sure what to do with him. He assumes he's broken just like Yuu is but is confused why he doesn't want to be fixed. Yuu regularly tries to get Ki to participate in his punishment ritual and often asks if he'd like to be stitched pointing out he has good nimble fingers so it'll come out really good.
◢
◣
▂▂▂▂▂▂▂▂▂▂▂▂▂▂▂▂▂▂▂▂▂▂▂▂▂▂▂▂▂▂▂▂▂▂▂▂▂▂▂▂▂▂▂▂▂▂
▂▂▂▂▂▂▂▂▂▂▂▂▂▂▂▂▂▂▂▂▂▂▂▂▂▂▂▂▂▂▂▂▂▂▂▂▂▂▂▂▂▂▂▂▂▂
◥
◤
⎡Emmet - Speech #A10505⎦
Emmet is amusing to Yuu. They share the fact that both of them enjoy the twisted experiments dished out by the higher ups in the Asylum but Yuu finds his addiction towards the medication tiresome. It's highly likely that Yuu has tried to get Emmet to "have fun" with him, finding an unused lab room and doing experiments of their own. Basically Yuu thinks Emmet is his chew toy. He adores Emmet. Of course this means that the wards get all tense and bothered when they interact. The last thing they need is patients enjoying themselves.
◢
◣
▂▂▂▂▂▂▂▂▂▂▂▂▂▂▂▂▂▂▂▂▂▂▂▂▂▂▂▂▂▂▂▂▂▂▂▂▂▂▂▂▂▂▂▂▂▂
▂▂▂▂▂▂▂▂▂▂▂▂▂▂▂▂▂▂▂▂▂▂▂▂▂▂▂▂▂▂▂▂▂▂▂▂▂▂▂▂▂▂▂▂▂▂
◥
◤
FACE CLAIM IMAGE - MAIN PAGE 150x100
[color=#_______(Just look at their character pages)]⎡NAME - Speech #_______⎦[/color]
TEXT HERE
◢
◣
▂▂▂▂▂▂▂▂▂▂▂▂▂▂▂▂▂▂▂▂▂▂▂▂▂▂▂▂▂▂▂▂▂▂▂▂▂▂▂▂▂▂▂▂▂▂
MORE BOXES HERE IF NEEDED
---
Yuuji, Puppet Boy
Bubbly | Flamboyant | Impulsive | Insensitive
Sociopathy| Self Harming/depression | Schizotypal Personality Disorder
⎡
Role:Patient
▮
Tale:Pinocchio
⎦
||
Speech - #D851FF
||
⎡"I'm not real yet, but I will be I promise."⎦
---
---