---
---
███████████████████████████████████████████████████████████████████████
---
---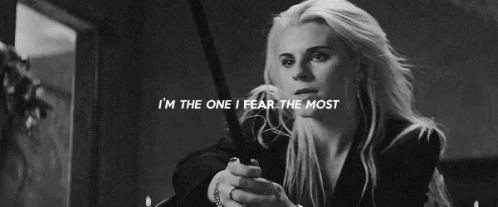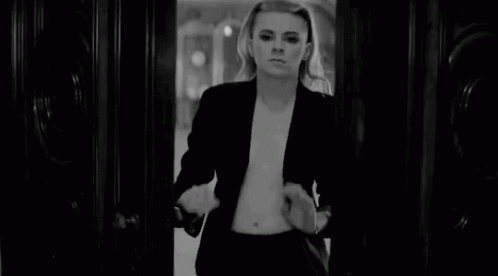 "The world is so cold, now that you've gone away."
Gone Away
-Five Finger Death Punch
Heaven
-Pvris
Lips
-The xx
Anyone Else
-Pvris
All the King's Men
-The Rigs
Death Stranding
-Chvches
Runaway
-Hayley Kyoko
How To Be A Heart Breaker
-Marina & The Diamonds
---
---
███████████████████████████████████████████████████████████████████████
---
---
F U L L

X

N A M E
Neden Valkarie Toruun Orion Isimir

N I C K N A M E (S)
Doesn't really have any | Goes by whatever people call them

B I R T H D A Y
Unknown | Claims it's March 15th | Pisces

A G E
Exact age is unknown | Appears to be 26 | Somewhere around two thousand in human years

R O L E
Fallen/Cast-down Angel

S E X U A L I T Y & G E N D E R
Homosexual | None-Binary | They/Them/She/Her

E T H N I C I T Y
Considered "Caucian" | Angel Blood

H O M E T O W N
Unknown | Claims to be from Salem, MA

H E X
#4f5154
---
---
███████████████████████████████████████████████████████████████████████
---
---

S T Y L E
Neden wears whatever feels more comfortable for them that day, anything from a t-shirt and skinny jeans and boots, to wearing an oversized hoodie and sweat pants. Their sense of style isn't anything of note, except that it fits them and demonstrates how exactly neutral they are in every aspect. Their preferred go-to outfits are anything that is a t-shirt and jeans, to button up short sleeves with jackets and boots. Preferably leather jackets and skinny jeans are a must in their casual attire while wearing things that help increase their androgynous appearance, such as blazers and baggy shirts, as well as flannels.

H E I G H T & W E I G H T
5' 7" | 115lbs | Fairly fit

A P P E A R A N C E
Neden has been reported as being considered handsomely beautiful by most, and elegantly androgynous by others. They have a pale complexion that can hold the slightest bit of a tan before wanting to get sunburned, which is brought out even further by their natural platinum blonde hair with natural dark roots that is distinct to them alone. From their dark eyes against their pale skin, they are anything but ordinary. Essentially a walking enigma that is hard to figure out upon first meeting them. They are tall and slim, but not to say they aren't fit, as they are anything but defenseless. From their natural musculature to their outstanding physicality, they are one that no one would want to meet on the battlefield, or even dare say a back alley in the middle of the late hours of the night.

They keep the sides of their head shaven and eyebrows neatly trimmed with a notch in their left brow, mainly as hair never grows due to being sliced with silver years ago. Attaining a small and rather prominent scar if one looks closely. Along with that are a nose piercing on the left side of a single fake silver hoop, and very small gauges in both of their ear lobes. But they are rarely seen as they tend to have their hair down if they aren't busy in a workout or training.

As for any oddities and scarring, they have plenty and aren't ashamed of it. Scars and markings tell of one's journey through life without having to say a single word, and Neden is fully aware of that fact. They have a multitude of tattoos that cover their body, and then some. All of their tattoos give off a rather stylistic and almost gothic style, and that is precisely what they go for. They exude confidence and self-assurance in every aspect, even to go a little far as to even consider it a superiority complex and even arrogant at times. Whatever the cause, they have no shame in flaunting their body or even undressing in front of others as they aren't exactly sure why so many people are flustered by the human body.

Their true defining features, or well, scarring is on their back. From what one can garner, they house two very large scars that run along their shoulders and down to the small of their back. Once one knows of what they are, it makes sense. A being that was once an angel, who's wings were brutally torn out would indeed be ashamed. But not Neden. They hold pride in their scars and will gladly explain the story behind it. The only problem is, the fact that the scars still bring pain when touched, but normally there is just a slight numbness to their back, something they had gotten used of living with as long as they have.
---
---
███████████████████████████████████████████████████████████████████████
---
---

L I K E S
| Music, Neden was always a fan of it especially when they came to earth. They learned how to play several mortal instruments and is rather talented with what they have learned // Singing, before their fall from grace, Neden was one of the best and after their fall they took on singing for a hobby, proving to still be good at it they took up singing as a street entertainer for a rather long time, finding it rather fun at times | Playing guitar (both acoustic and electric), drums, bass, violin, cello, flute, and piano, they've had a love for those instruments even far before they were cast from Heaven | Folk tales, they love hearing what the mortals thought of other beings and creatures, and find it nothing but silly, but also charming what humans came up with over their course of existence | Animals, something about their innocence and endless affection and love for people causes them to have a soft spot for them, especially abandoned animals | Romance, it doesn't matter, every aspect from kissing and holding hands to the more intimate things like sex and cuddling, as long as it means something and not just a one night stand or hookup, Neden is all for it and isn't very shy about it either | Flirting, they are a massive flirt and will flirt with just about any pretty face that they lay their eyes on. While they don't hide their attraction to anyone, they do it usually out of a reaction for who they're flirting with, but also as a way of meeting new people and just have a good time | Learning new things, while Neden has been on earth for all too long, being able to know more fascinates them and they are constantly seeking out knowledge | The smell of cinnamon, peppermint, lavender, and fresh parchment. Something about those scents brings a sense of calmness and peace to them | Sweets and baked goods, anything from candy to cakes and muffins is an immediate way to win them over and are sure to share their food with others | Small gestures of kindness and decent human behavior, anything from a compliment, opening/holding a door for them, to showing someone cares is an easy way to win their favoritism and loyalty as they will return it ten times fold | Movies, anything from horror movies to romance movies can garner their attention and will possibly obsess over it for far too long | Rock climbing, spelunking, and all-around extreme sports are something they love and are often seen doing | Cooking, Neden adores being in the kitchen and since they have had time to travel the world and learn new recipes, they are a rather good cook and always try to find someone to cook for | Tattoos, whether their own tattoos, or someone else's, they find tattoos and body art fascinating and rather attractive to an extent | Combat/Sword-fighting, they were one of the best warriors Heaven had ever seen, and as such it isn't surprising that their skill in combat is something to not only be feared but admired as well | Jokes and good humor, Neden has a very interesting form of humor and enjoys making others laugh and will usually throw in a corny joke whenever they get the chance to |

D I S L I K E S
The sound of loud chewing, something about it causes their skin to crawl and grosses them out | Loud or sudden noises, especially if the cause is unknown | the smell of something burning, especially toast and coffee | The smell of alcohol and cigarettes, they can't stand the smell or how anyone can damage their body in that manner | Having a guitar string break while playing, nothing angers them more than a busted cord | Bigotry of any kind, even if it's a joke, they don't find it funny and will get loud over it in a split second and stand up for whoever is being bothered/harrassed | Being asked what they are, as in what species as no human is really allowed in Greythorne, for the most part, | They like almost all music, except for country, they don't get how anyone can like that kind of music | Attention seekers and liars, as they can read people's minds they know the true motive behind it and are bothered by it | Senseless killing, that part of them hasn't changed and never will. They've always stood up for the small person and always will |

---
---
███████████████████████████████████████████████████████████████████████
---
---
P E R S O N A
Contrary to their first impression that they give off, and their rather rough-looking exterior, Neden is quite the opposite of how they may seem once someone gets to know them. While they can be rather reserved and is typically a better listener than a talker, they make for an interesting companion to say the very least. If they aren't busy in their own little world in their head, then they are easily, in one word, cocky. They may not come across as such when making first impressions, as they tend to be rather guarded and reserved. But once someone manages to wiggle in and get to know them, they then understand why they typically keep their circles of friends small. They are very easily in simplest terms, annoying at times and overtly arrogant for the most part. Not to say they are heartless or big-headed, but they know what they want and what they're good at, and they make that fact know.

Once someone can look past the rough, tattoo-covered exterior, they can see that Neden is an incredibly kind, caring, outgoing, and loving individual who, that once given the chance could prove to be one of your best friends if given the chance. They can be rather possessive and clingy, once getting close to someone that is, but for the most part they are happy to be by themselves. When they are out in a crowd of people that they are comfortable with, they hold nothing back and tend to be one of the biggest flirts in the group. Having no shame with physical contact or making it obvious if they like someone or not. If they like you, it's rather obvious, and if they dislike you, it's even more so. They aren't the best at hiding how they feel, and their face often portrays their emotions. Whether they are happy or angry, enjoying someone's company, or are completely disgusted with someone's existence, their expression says it all. And they aren't ashamed of being such an open book. They learned the hard way that pretending like everything is okay was harder than accepting that certain thing in life would happen regardless and grew to accept it.

Essentially, if Neden doesn't like someone, they're all too overt with it and aren't afraid to say it to someone's face, and if they like someone, they make it even more evident. From either constant physical contact, poking fun at them, possibly flirting if they're more interested in that aspect, or simply giving gifts or doing small favors. Essentially, they have more than enough manners and don't shy away from it. If they see someone in need, they will gladly help them without hesitation. If it be simply holding a door open for someone, or helping lift something or carrying a heavy object, they are all but happy to help someone. They've never gone out of their way to show that they dislike someone, as even then if the one they dislike needs help, they will help. Whether that is the former angel in them or not, that remains to be seen. But over the inhuman amount of time Neden has spent on earth, they've learned one thing, what's the point in making someone else's life shitty with the world being already so cruel and hopeless? If they can make someone else's day better by the simplest act of kindness, then that is all that matters to them. They love people and will do anything for them, especially those that they are fond over and will go to no ends to make sure their friends and loved ones are happy and taken care of.

When it comes to relationships, there is something surprising that people notice. While they are generally a massive flirt and have no shame of making their feelings known, it's when they come to care for someone when someone truly care for. When they are serious about someone and their feelings for them, they focus solely on them and have no one else in view. Making that person the most important thing in their life and will do whatever they can in their power to make them happy and safe. Often being considered overbearing and too smothering at times, they have tried in recent years to tone it down and do their best of making sure they aren't so overprotective of those that they care for, romantically or not. They know how fleeting mortal life is and will do whatever they can to make their short life the best it can be.

---
---
███████████████████████████████████████████████████████████████████████
---
---

H I S T O R I A
Angels. The very beings made by God Himself meant to be the perfect example of all of his creations. The beings made in the purest form and were the epitome of both handsome and elegantly beautiful in one as Angels never had a specific gender or sex. However they felt is what made them themself, and no one could judge them for it. The beings made to serve him and watch over the mortals that he too created or defend Heaven from any and all insurgences, when he was too busy with other affairs. Neden doesn't remember exactly when, but they remembered that one minute they didn't exist, and then the next they did. It was a simple thing really, beings made or born (which was a rare circumstance) solely for the purpose of servitude and protection whether to the mortal realm below or protecting Heaven itself. Wherever you fell into the ranks, is where you would reside until the end of time itself or until God saw more in them. Which is where Neden came into existence. Originally named Orion after the Constellation of stars, they were made to serve God himself, and do his bidding. Mainly as a soldier in his Angelic army. Neden showed that they were a perfect fit, as knowing how to form nearly perfect battle scenarios and ways of making stronger strongholds and where certain angels should be and where others could avoid. It was until even God himself realized that Orion was more useful down on Earth as a Guardian Angel for humans and mortals over being in Heaven. As well as a way to test their loyalty to him.

It started out simple enough, watching over the humans that needed protection, and those that needed it more than others. Such as children or those that were going to die soon, who Orion would then move onto the next as the Angel of Death took their place. Their existence was what others would consider mundane and simple grunt work, while others were either servants back in Heaven, or soldiers who protected the realm from the Others. It was then that Orion's life or well, existence would change.

One of the people they were sent to look after was a young, kind and caring woman. The girl had lost everything and was going to end her life as she had no point in existing, no family, no friends, no nothing. Just an empty and hollow husk of her former self. Orion watched as the woman went to complete her self made task, but before the woman could, Orion found them reaching out and...grabbing onto the woman's shoulder, telling them not to do it, that there was more to life and that there was a plan for them. What Orion hadn't anticipated, was the response. The woman turned around and could see Orion, who was normally unseen by humans, but because her life was on the verge of ending, she could see things no one else could normally. Orion had formed an attachment to the human as time went on, observing her from afar and close as they began to spend time together, conversing, explaining that Angels and Heaven were real, and Orion was Elizabeth's (the woman Orion had saved) Guardian Angel. As time went on, their bond and interactions became more intense and personal, more than what an Angel should have with their mortal subjects. Something that they knew was wrong, but couldn't help it. There was something about earth and the humans that fascinated them more than being a mere watcher and protector. Perhaps even jealousy that they got to live a life Angels could only ever dream of.

It was then that He heard the whispers of one of his very own creations flirting with mortals and being seduced by one's own filthy and wicked desires. Orion was called for and was summoned back to Heaven, where they were damned by God himself. He gave them an ultimatum. Forget the mortal and their feelings for them and return to heaven and become a soldier once more, or...Give up the title and status they held and be made mortal to simply wallow in the filth that disgusted them all. Neden chose to defy their creator, and in a final act of rebellion as well as an ultimate form of a 'fuck you', they removed and tore their own wings from their back. Feather by feather when parts wouldn't rip out or tear off. It was a slow and painful experience to say the least, but when the process was over, when their hands were covered in their own blood and soaked feathers were scattered around their feet. They gave their creator one more final word before being banished to Earth. Which, may have been a blessing. Neden roamed the earth for years in search of their long lost lover, and when they finally tracked them down, it was then that reality hit them. Elizabeth had died four years ago alone in a hospital bed due to an illness that was usually uncurable. Years had passed when Neden was in Heaven for their trial, and the woman they were in love with and gave everything up for had passed away all the while.

For years, they wallowed in self pity and anger. Not towards themselves, but to God. He took away the only thing they truly cared for, and Nedn had no doubt that it was something that He did to make their punishment all the more cruel. Since then they have hated all religions, as what God would truly do that to their own creations if they truly cared? After years of traveling, they had taken on a mortal name, allbeit it was a very odd one, but it was staying true to who they were, as well as a last ditch attempt to stay under the radar from any and all supernatural beings as long as they could. They had been to most of the world in their time on earth, which had been an estimate of a few thousand years, learning new languages and cultures, meeting new people and seeing them age and pass on while they never aged. Never grew old, never had an ache or pain as they couldn't really feel anything that involved pain. But what they could feel was the sense of emptiness and hallow. It wasn't until a year ago that they finally heard of a place for people like them, a place called Greythorne. They have kept to themselves and have lived in the outer part of town, never really talking to anyone and watching as more of a phantom or shadow that kept the town safe.

It was until the attack happened that Neden hadn't interacted much with the people there. On that night however, during the siege, they had managed to take out four hunters that attacked the town. It was a much larger group than what they had seen in all of their years, and it terrified them. News spread of how many had been killed, including some long-time residents, and their loved ones. Now, Neden knows what they have to do, and are preparing for the next attack and then...That is when they plan on making their presence known to the people of Greythorne. And perhaps, they could regain their wings in the process..



---
---
███████████████████████████████████████████████████████████████████████
---
---

A N G E L PHYSICALITY
Neden originally was an Angel, sitting up in the clouds serving the Creator for an unknown amount of time. They used to have immense strength, speed, reflexes, senses, ability to read minds and had an inhuman healing factor of being able to heal any wound, as well as take no damage as nothing could pierce their once impenetrable flesh aside from silver. Among that, Neden was adorned with beautiful pure white Angel wings, but since being cast down to Earth as a mortal, their wings had been torn and ripped out, leaving nothing but gnarled and grotesque scars behind.

Aside from having no wings prior, they have since attained most of their powers since. They have increased speed, strength, stamina, and agility. Surprisingly light and fast on their feet and deadly in combat, with a sword or bow it's all the same. One day they hope to regain their wings, but they doubt they ever will, as doing so would require them to sacrifice their life for someone else's, as well as being in the good grace of God once more. Besides, if they regained their wings, would they ever be the same or work like they once did? But as well as not feeling pain, they can't feel anything either, essentially numb to both pain and pleasure. Rion can feel it when someone holds their hand or kisses them on the cheek, yes. But the feeling one gets when experiencing said touch isn't there, the butterflies in your stomach doesn't happen to them, as much as they would like to, they don't. Which is another reason why Neden wants their wings back, so they can feel things again, and not just pretend to feel.

T A L E N T S
Music, shouldn't come as a surprise that they are naturally born at music and instruments. Before they came to earth they were playing instruments and singing when they weren't watching over people on earth as their Guardian Angel | Archery, while it is a cliche vision, seeing an Angel with a bow, Neden is rather skilled and adept with the weapon, almost never missing a shot | Extreme sports or adrenaline jumping, such as rock climbing and cave spelunking, whatever the case, Neden is a clear fan of it and lives for the small adrenaline boost they get from anything | Swordsmanship, they are spry and light on their feet and it is almost hypnotic to see them in action with a blade | Cooking, they find the smallest of things to be the greatest of things to do, and cooking is no exception |

S T R E N G T H S
| They can go days without eating or sleeping due to their lack of being human, but they do partake in eating if they want to | Their protective nature for others, whether it's the Guardian Angel in them still, or simply being a decent being, they have a love for others that come all too naturally for them | They are undyingly loyal to those that earn their trust and will easily do whatever it takes to help those they care for | Their knowledge is immense as they spent much time reading and learning new things | Combat, no surprise considering they were once a soldier in heaven |

W E A K N E S S E S & F E A R S
| The fact that they are a hopeless romantic, even after being cast down to Earth for it, they crave wanting a relationship, but are afraid when someone finds out what they are, no one would want to be with them | The fact they cannot feel pain, while its hard to break through their diamond-hard skin, they can still be injured over time and not realizing it could get them killed one day | Their main weakness is silver, as it is the one thing that can pierce their hard flesh and can cause burns and rashes to the skin if only exposed for long periods of time | Neden's cockiness has gotten them into a few fights that they wished they could have avoided | The scars on their back, they cause immense pain when touched and is their biggest weakness as it is the one part of their body that is incredibly weak to damage | Threats to the innocent and children, one thing that truly pisses them off and sends them into a blind fury is innocent people being hurt for no reason | They aren't exactly the best with people and as such they suffer from minor social axniety | They fear of never getting their wings back, and if they did, they doubt they'd be the same as they heard horror stories from former angels of having gnarled and deformed wings when they reearned them, or even worse, the dreaded black wings that are a rare occurence among Angels and is usually a bad omen when one attains those raven , jet black wings |

---
---
███████████████████████████████████████████████████████████████████████
---
---