---
---
███████████████████████████████████████████████████████████████████████
---
---
"Whatever you do, don't lose your fire."
---
---
███████████████████████████████████████████████████████████████████████
---
---
F U L L

X

N A M E
Ronan Rosalynne Malcolm

N I C K N A M E (S)
Ro, Sparky, Little Red

B I R T H D A Y
December 15th

A G E
25

P R O F E S S I O N
Quidditch Coach | Former/Retired Pro-Quidditch Player

S E X U A L I T Y
Homosexual

E T H N I C I T Y
Caucasian | Scottish

H O M E T O W N
Aberdeen, United Kingdom | Scotland

H E X


#1a1f52
---
---
███████████████████████████████████████████████████████████████████████
---
---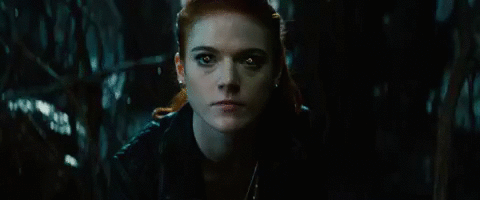 P E R S O N A L I T Y
In easiest and shortest terms, Ronan is a flirtatious and determined individual. She will do whatever she has to do get what she wants, even if it means having to flirt with and seduce the most undesirable and cold person. She knows fully well that she is an attractive person and uses it to her advantage. She's learned to talk with a silver and coi tongue, knowing all the right words to say and when to say it. She knows how to put on an act, if it requires her to play dumb and as if she doesn't know anything, she'll go to immense levels to make it work. Especially if it means keeping herself and others alive. Learning how to play the fool card from an early age tends to come in handy. Especially when you're known for being spontanious and naive. Or more so, a wildcard.

But to say that she is a confident person is giving into the facade that she plays. While she uses a pretty face to get what she wants, she is a rather insecure and nervous individual. Ronan is one breakdown away from completely losing all of her confidence, especially since her last breakup that didn't end very well. Before the breakup, she was genuinely sweet and caring, but none the less of a flirt. It didn't, and still doesn't matter. If she finds someone attractive, she will flirt with them relentlessly so, and will not be shy about it. From gently poking and prodding them in an innocent manner, to full-on sitting in their lap, draping an arm around them, or whispering things into their ears.

Aside from being what others consider a slut or flirt, she is rather faithful and reserved when it comes to being in a relationship. But considering that whenever she has fallen in love with someone in recent times, she hasn't had the best of luck, due to her blood-line. Romance is...Difficault, to say the least. If anyone were to ever fall in love with her, and try to have a relationship, it would take a very strong and dominant personality to outmatch her. To say she isn't one for a challenge would be a lie, as she's always looking for a headstrong person. That, and if they could handle the stubborn, spontanious and in some ways, child-like manner with how she goes about every day things.


---
---
███████████████████████████████████████████████████████████████████████
---
---

B L O O D

X

S T A T U S
Pure-Blood | Veela on her mother's side.

W A N D
10", Ebony, Phoenix Feather, Flexible

P A T R O N U S
Jackalope

H O U S E
Former Slytherin

B O G G A R T
Dark and murky water | Almost drown as a student

F A M I L I A R
A small balm python named Edward

S P E C I A L I Z E S

X

I N
Quidditch, Flying, Spell Casting, Charms, Apparition

F A V O R I T E

X

C L A S S
Flying, Charms

T A L E N T S
Flying, Quidditch, Juggling

S T R E N G T H S
Flying, Quidditch, Dueling, Loyal, Determined, Strong willed, Aimable, Friendly, Out-going

W E A K N E S S E S
Vulnerable, Naive, Immature, Risk-taker, Spontanious, Iresponsible,

---
---
███████████████████████████████████████████████████████████████████████
---
---