---
A week ago, we were all about to head home from school as usual. We barely knew each other, but we'd all be staying back for one reason or another. Maybe detention, maybe we were doing our club duties, or maybe we were just bored. It doesn't matter. We all hung back, and it probably saved our lives. No... It did. We haven't seen any survivors other than ourselves. When we saw them, we started running, looking for places to hide. We all converged on the roof fleeing the dead. We had to barricade the door to keep them from reaching us. We were scared to move from that place for nearly a day. Lucky for us, our school's gardening club kept the roof garden in check.
We dared to peek out the door to find the dead gone, perhaps having wandered away. We armed ourselves with shovels and garden tools and began to explore, hoping we could expand our territory. We managed to set up barricades, giving ourselves the top floor to have to ourselves in it's entirety. Not only that, we formed the 'School Living Club'. Why? Maybe to lighten the mood. We were still in school after all. Our club activities pretty much consist of surviving, expanding our teritory and hoping survivors come to us. We have a generator and solar panels after all. There's even food in the school store we can salvage, along with vegetables we grow in the garden. However, we're not sure how long it'll last. Every trip to the school store requires us to run through zombie infested territory, and not only that, it's supply is running low too.
The Cast
Teachers
Name|Age|Gender|FC|Taken/

Open

/Reserved
Name|Age|Gender|FC|Taken/

Open

/Reserved
Students
Name|Age|Gender|FC|Taken/Open/

Reserved
Name: Izaya Fiore|Age:|Gender: Male|FC:Mochizou Ooji|PLAYED BY JEYDON
Name: Kisa nakamura|Age: 16|Gender: Female|FC:Maki Natsuo|PLAYED BY XLEVESQUEX
Name|Age|Gender|FC|Taken/Open/

Reserved
Name|Age|Gender|FC|Taken/]Open/

Reserved
NPCs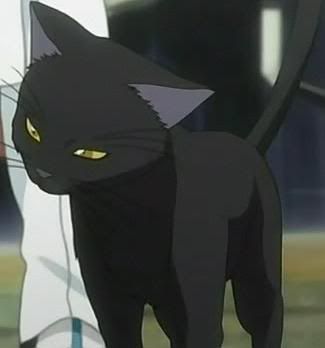 Name: Fuku|Age: 3|Gender: Female|FC:Yoruichi Shihoin(Bleach)
Rules
No Godmodding
If you would like to reserve a spot, feel free to post in the OOC section.
Your character cannot have a gun as a weapon. Guns are illegal in Japan, where this story takes place. Be realistic. Most of what they have a garden tools and things you'd find around a school. Your character does not have to have a weapon.
Your character sheet does not have to be fancy! Just make sure to include:
Name
Age
Gender
Occupation (student or teacher?)
Clubs (if any)
Weapon (if any)
Appearance
Personality
Likes
Dislikes
Fears
A short bio of what their life was like before the zombies showed up
No magic powers
Anime Face Claims, please.
You do not have to have watched Gakkou Gurashi to play. This is just based off the concept of living in a school during the apocalypse
Fuku can be moved around by anyone. She's an NPC, but bear in mind if you're using her for one activity, someone cant make her do something else in the middle.
Taking place in...
0 posts here • Page 1 of 1
0 posts here • Page 1 of 1
Arcs are bundles of posts that you can organize on your own. They're useful for telling a story that might span long periods of time or space.
There are no arcs in this roleplay.
There are no quests in this roleplay.
Here's the current leaderboard.
There are no groups in this roleplay!
Welcome home, Promethean. Here, you can manage your universe.
Arcs are bundles of posts from any location, allowing you to easily capture sub-plots which might be spread out across multiple locations.
You can create Quests with various rewards, encouraging your players to engage with specific plot lines.
Settings are the backdrop for the characters in your universe, giving meaning and context to their existence. By creating a number of well-written locations, you can organize your universe into areas and regions.
Navigation
While not required, locations can be organized onto a map. More information soon!
There are no groups in this roleplay!
By creating Collectibles, you can reward your players with unique items that accentuate their character sheets.
Once an Item has been created, it can be spawned in the IC using /spawn Item Name (case-sensitive, as usual) — this can be followed with /take Item Name to retrieve the item into the current character's inventory.
Give your Universe life by adding a Mob, which are auto-replenishing NPCs your players can interact with. Useful for some quick hack-and-slash fun!
Mobs can be automated spawns, like rats and bats, or full-on NPCs complete with conversation menus. Use them to enhance your player experience!
Current Mobs
No mobs have been created yet.
Locations where Mobs and Items might appear.
You can schedule events for your players to create notifications and schedule times for everyone to plan around.
Add and remove other people from your Universe.
The Forge
Use your INK to craft new artifacts in Keisetsu Gakuen. Once created, Items cannot be changed, but they can be bought and sold in the marketplace.
Notable Items
No items have been created yet!
The Market
Buy, sell, and even craft your own items in this universe.
Market Data

Market conditions are unknown. Use caution when trading.

Quick Buy (Items Most Recently Listed for Sale)
Newest
❝You may say I'm a dreamer, but I'm not the only one. I hope someday you'll join us. And the world will be as one. ❞
Trending
❝You may say I'm a dreamer, but I'm not the only one. I hope someday you'll join us. And the world will be as one. ❞
Most Followed
❝You may say I'm a dreamer, but I'm not the only one. I hope someday you'll join us. And the world will be as one. ❞
None
Discussions
Topics

Replies
Views

Last post
Most recent OOC posts in Keisetsu Gakuen
I've also been feeling rather sick, so I'm sorry on Kana's slow progress. I promise I'll try to have her done by tomorrow, if not then, she'll definitely be done on Thursday.
Been feeling sick the past couple of days, I'll try to get my app up when I'm feeling better.
All of the student roles are reserved. >-<
Oh well, could I reserve a teacher role?
@xLevesquex FamishedPants and Airy

Of course! Marked down!
Could I reserve a student please? :)
So excited for this.
I really want to join but I don't know if I have the time...
Really did enjoy the concept of the show, just not the show itself. I blame the Annoying Dog that should've ended up as it did in the mango, but maybe that's just me.

Anyways, the idea of a roleplay based on it sounds great, though! I wouldn't mind reserving a male student if possible, though I haven't thought of the FC or anything just yet! :C
Hello~
This looks so great! May I reserve a female student with the FC Ririchiyo Shirakiin? (I may change this later cause I still am a little iffy on her.)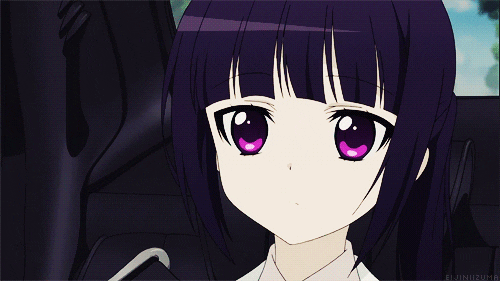 @jeydon Of course! I'll mark it down.
Can I reserve a male student with the FC Mochizou Ooji? I literally squealed when I saw this because I've been wanting an apocalypse anime roleplay.
This is the auto-generated OOC topic for the roleplay "
Keisetsu Gakuen
"
You may edit this first post as you see fit.