---
---
███████████████████████████████████████████████████████████████████████
---
---
life is meaningless if you can't find ways to enjoy it
---
---
███████████████████████████████████████████████████████████████████████
---
---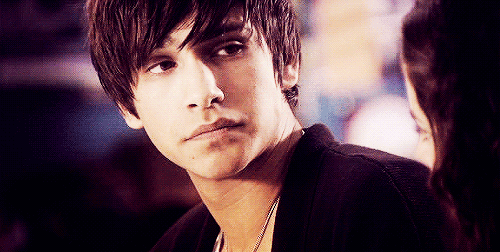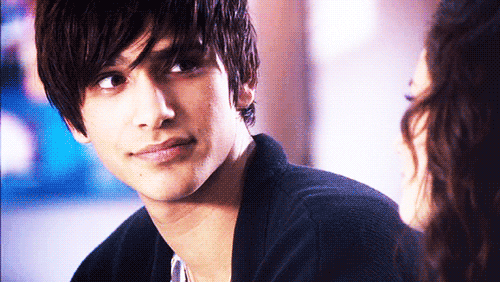 F U L L
X
N A M E
Thomas Bartholomew Liles
N I C K N A M E (S)
Tommy, Tom, Junior
B I R T H D A Y
August 2nd
A G E
22
R O L E
Lycan Scout
S E X U A L I T Y
Homosexual (openly)
E T H N I C I T Y
Tommy is a mix of many things, mostly from his mother's side. His father was Caucasian while his mother was of Native American, Japanese, African-American, and Dominican heritage.
H O M E T O W N
Bear Point
H E X
#575772
---
---
███████████████████████████████████████████████████████████████████████
---
---
S T Y L E


Tommy's taste in clothing is pretty much a direct reflection of his personality; bright, colourful, and loud. That being said, colour is the only area in which there is some variation, for his actual style is pretty repetitive and basic. Graphic tees, skinny jeans, and sneakers make up the bulk of his outfits, but they are splashed in vibrantly coloured patterns and artwork. In colder weather, you might catch him in a hoodie and a thick trapper hat that belonged to his father.


H E I G H T & W E I G H T
6'2" / 175lbs

A P P E A R A N C E


Tommy mostly takes after his mother in appearance; he shares her olive tone and warm, chocolate-brown eyes that become a deep red when hit by sunlight. His hair, short and styled with a fringe, is also dark brown like hers was. Alternatively, he inherited many of his father's strong features and much less of his mother's ethnic attributes as a result. Overall, he is a decently handsome young lad, although seemingly oblivious to that fact.

He doesn't have much going for himself in terms of raw muscle and size, but he figures that's not such a bad thing in his line of work. What he lacks in apparent strength, he more than makes up for with his impressive height.

One of most Tommy's most endearing qualities is that when he smiles, he does so with the entirety of his face. The sincerity behind every expression that lifts his features, or even weighs them down, has a strange way of giving him the air of a person whose motivations can be trusted. He can light an entire room with his presence and the infectious childish energy that he emits. While his expressiveness is an asset in its own right, it is also one of his greatest weaknesses; the inability to hide what he is truly feeling from those who would seek to manipulate him.
---
---
███████████████████████████████████████████████████████████████████████
---
---
L I K E S
• Drinking coffee, iced in the summer and hot in the winter. You wouldn't expect it of him, but it's one of his favourite treats.
• Disney classics which he will vehemently defend as being leagues better than the modern animations and remakes.
• Winter is by far his favourite month of the year; he loves the aesthetic of it all, the snow, and the fact that he can wrap himself up in a blanket every night and watch the rain from his window.
• Skateboarding, another unexpected interest but he's always been quite gifted at it. Skateboards and bikes are the easiest way for him to get around town, as his residual childhood trauma has given him an irrational fear of cars.
• Fantasy Literature, especially that which pertains to werewolves and vampires. He finds it interesting to compare people's interpretations with what he knows to be true.
• Above all else, he enjoys spending time with the pack. They've been his makeshift family since the accident, so it's only natural.

D I S L I K E S
• Liars and people who hide their true intentions. While he will never cut a person out of his life for it, his trust is as easily lost as it is given and despite what most think, he's not stupid enough to make the same bad decisions repeatedly.
• His empathic abilities are troublesome at the best of times. Not only can he sense people's emotions but they also have a severe effect on his state of being; occasionally, he even finds himself staying away from people simply to avoid having their negative feelings weigh him down.
• People who enjoy doing immoral or hurtful things. It's something he can't quite wrap his head around, even if his own moral code isn't flawless.
• Busy roads and bright lights tend to cause a fair deal of anxiety, but cars outright frighten him and you couldn't do or say a single thing that would willingly get him inside of one.
---
---
███████████████████████████████████████████████████████████████████████
---
---
P E R S O N A L I T Y
Tommy's parents had by far the biggest impact upon the person he is today. He remembers them both having such vibrant personalities but they were drastically different from one another. It seemed to be that they always balanced each other out in the best of ways. Where his mother was gentle, nurturing, and intelligent; his father was wild, creative, and charismatic. So different were these two that they quite frequently competed among themselves as to whose traits would be most apparent in the boy. His mother taught him patience and sensitivity whereas his father was more of a creative and emotional outlet. Combining the influence of both, Tommy developed into quite the character, even as a young boy.

Nowadays, Tommy is typically well-known in his immediate social circles for his tendency to act as a mood-maker; his innately bright personality makes this an easy enough task on the best of days. Not as dense or simple-minded as most presume him to be, but he rarely takes note of such opinions - unless he has no choice. He is thoughtful and fair-minded when the situation calls for it, or silly and childlike if a smile is all that's needed. It's generally understood that if a person is in need of help, Tommy will offer an ear, a shoulder, or a smile without a moment's hesitation. He wholeheartedly believes that there isn't a single person in the world who can't be reached with enough time and effort, which makes him something of an emotional doormat for those with the worst of intentions or no desire to be helped. He shares his father's stubbornness in that regard, coupled with his mother's selfless nature.

Unfortunately, the incident that occurred in his childhood shook him in ways that are still very much apparent in his early adulthood and the loss of his parents is an emotional burden that he has carried with him every day since. The last thing he wants is to push his burdens onto anyone else, however, so most of his trauma is internalised. Unhealthy as it is, he would rather suffer alone with his fears and negative emotions than face the guilt of taking people's time to vent about them, especially when everyone around him always seems to have their plates full already.

---
---
███████████████████████████████████████████████████████████████████████
---
---
F A M I L Y
Tommy was born to Edward Liles and his wife, Hotaru. He was only 11 years of age when they were both killed in a car crash involving a logging truck. Tommy was present at the incident but thankfully some passers-by were able to pull him from the wreckage before it was too late. Only his father (lycan) was pronounced dead at the scene; his mother (human) remained comatose for several weeks before eventually passing on.

For the past decade or so of Tommy's life, the pack has been his only remaining family. It's what his father would have wanted, considering his ties to them. Besides, Alexander had been a sort of uncle to him for as long as he could remember, so it only felt natural to be taken in by him.
---
---
███████████████████████████████████████████████████████████████████████
---
---

H I S T O R Y
here.

---
---
███████████████████████████████████████████████████████████████████████
---
---
R E L A T I O N S H I P
X
S T A T U S
In a relationship with

Matthew Montgomery

.
A B I L I T I E S
Empathy | Tommy possesses the ability to sense the emotions of those around him, which is both a blessing and a burden. It gives him a deeper insight into people's actions and choices, as well as letting him know if people's motivations are honest, but these feelings affect him in ways he cannot yet control. For example: if someone in his immediate space gives themselves over to rage, he may become slightly irritable or emotionally distant as a result. Typically it only happens when the other person's emotions are particularly intense, but it's enough to cast some doubt in his mind whether he truly feels things of his own accord, at least in some situations.
T A L E N T S
• Skateboarding.
• He can quote Disney movies with word-for-word accuracy.
• Clay sculpting, which he learned mostly from his father.
• He played the drums for a couple of years in high school.
• He kicks ass at trivia games, surprisingly.
S T R E N G T H S
• Nimble | What he lacks in raw strength, he more than makes up for in speed, agility, and stamina.
• Open-minded | A person's past choices, identity, or species make absolutely no difference to Tommy; if you're respectful towards him and his family, he will always return the favour.
• Good memory | Highly observant, he tends to make mental notes of everything and thus can always be relied upon to recount information as needed.
W E A K N E S S E S
• Easy target | Tommy is a pacifist by nature which means he will not lend himself to violence or anger, no matter the situation. Even if he wanted to fight back, he lacks both the physical strength and the fighting know-how.
• Expressive | While his traumas are certainly well-hidden, Tommy is terrible at hiding his emotions in any given situation. Ironic considering his gift, he thinks.
• Matthew | Cliche as it might sound, Tommy's love for Matthew is one of his biggest weaknesses. He would give the world to ensure that Matt remains safe, even if he cannot protect him with force.
• Emotional struggles | He's been bottling up his own emotions and issues for a while now and as of late it's begun to affect certain aspects of his daily life.
---
---
███████████████████████████████████████████████████████████████████████
---
---


meh meh meh meh meh meh meh meh meh meh meh meh meh meh meh meh meh meh meh meh meh meh meh meh meh meh meh meh meh meh meh meh meh meh meh meh meh meh meh meh meh meh meh meh meh meh meh meh