---
---
N A M E
Natalie Warren
N I C K N A M E S
Nat (Prefers Natalie)
B I R T H D A T E
December 5th
A G E
16
E T H N I C I T Y
Caucasian
S P E C I E S
Banshee
S U P E R N A T U R A L A B I L I T Y
Foretelling Of Death
S E X U A L I T Y
Bisexual (Prefers Females)
R E L A T I O N S H I P
Talia Hale
---
---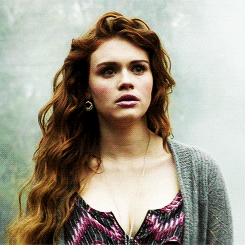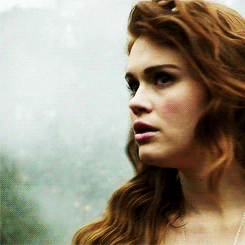 A P P E A R A N C E
"

Smoke

in the mirror, red apparition in solid flesh."
Bright eyed, beauty queen, victim of conceit. Curiously innocent behind painted features and a killer smile. Razor sharp, she's ready to strike with perfectly manicured nails. Natalie knows herself through and through. She knows the best way to give the world an eyeful. Is prideful in the genes that have been passed down to her. Slim, fair skinned, with just the right amount of strength to pack a punch.
On the short side at 5'3", weighing in at only 117lbs total. She's known to dress like every days the last, party vibes all around. Shorts and skirts, and all the diamonds she can handle. Rarely found in plain clothes, she's got a sense of style thats so eccentric that it can be called trend-setting.
Natalie is a stickler for style, up keeping in appearance as best she can. Given that certain supernatural occurrences often lead her to dishevelment. She has a tendency to go heavy on the makeup, but rather easy on the hair. Her natural pale skin, and red hair make bright and dark colors pop in all the best ways.
---
---
P E R S O N A L I T Y
Intelligent || Ambitious || Loyal || Arrogant || Jealous || Contrary
"Marionette swinging on the noose,

where is your mind?

"

Gold tooth, no bite. Easy to agitate and hard to soothe. Living on the last breath of a cold case. Natalie is intelligent by nature, convinced that its an inherited trait in her family. Because she values brains over brawn, she often prefers logic over emotion. And while she is capable of self defense, she is not strong in the traditional sense. She relies on her knowledge of a situation to get her through in one piece - and usually, Talia is there to keep her on her feet.

Independent at heart. A free spirit in the flesh. Natalie is known for being persistent, and rarely stops to watch the grass grow when she knows that there is something out there for her to gain. Ambitious, but often not without a bit of conceit and arrogance. She can be obnoxiously contrary, someone who at heart disagree's with anything that is deemed too dangerous to go after. She can be a bit too high strung when she goes for a goal, and often takes some time to calm if she fails. There is always an underlying jealousy to her, that often presents in her personal relationships and in her future goals. She does not like competition, but she is also not afraid to do what she can to crush it.

She is loyal to a fault. Protective of her family, and insanely attached to those she loves. She fears them being hurt, she fears for her own pain as well. She gives her utmost attention to those she values, and would never leave someone behind, even if it meant her own safety. She loves fiercely, and hurts deeply when that backfires. A playful soul, content to keep her friendships as close as possible. No secrets to be kept.
---
---
Q U I R K S & H A B I T S
* Popping Bubblegum * Constantly 'Fixing' her makeup * Wrinkling her nose * Rolling her eyes * Laughing at things that
aren't funny
.
S T R E N G T H S & S K I L L S
* Intelligent
* Communicative
* Friendly
* Quick Wit
* Analytical
F L A W S & W E A K N E S S E S
* Jealous
* Cowardly
* Impatient
* Forceful
* Unchanging
F E A R S
"She's made of

Porcelain

, ready to break."
Natalie fears wailing for one of her friends - even more so she fears
wailing for Talia
. Most of her fears in fact revolve around losing Talia in someway, as well as in
losing the pack
. Being a Banshee, it sounds odd that she would
fear death
, but she does. She hates
the unknown
, and does not prescribe to the notion that things should be explored. She finds herself repulsed by the thought of being
diseased
, and can become morbidly aware of the passage of
time.
---
---
H I S T O R Y
"Baby doll with dreams so bright,

lost it all to trying

."
Born and raised in
Beacon Hills.
Natalie's parents always pushed her to do her best, but they were secretive people. Rarely sharing anything with their daughter, despite having certain things that they
should
have told her. At least before she experienced them on her own. Apparently, they thought that if she didn't know what she could do then her abilities would not be hones enough to manifest. Boy, were they wrong. She can only partially resent them for it, considering her abilities are what brought her closer to Talia and the pack in the first place.
She had never been an outsider, but she had been so driven as a child that she found it hard to have a social life on top of having top academic marks and pursuing goals beyond herself. Had she never had her first prediction of death, she would have never met Talia - and maybe that wouldn't have been so bad in the long run. But it certainly would have made her life much less interesting. Finding out she's a Banshee led her down a long path of self discovery and newly made friendships. She stopped trying to be the 'best' at everything, and found enjoyment in leading a much more social life.
Its funny, at first her relationship with Talia hadn't been the best. They clashed, and it took them all they had to look past their glaring differences. They fought tooth and claw to get where they are. And its no surprise that once they dug deep enough the basis for a relationship had already laid itself out for them. Natalie, prideful Natalie, would have never taken the first step. But Talia had no such reservations. From the first kiss onward they have been inseparable.
---
---