_______________________________
_______________________________
_______________________________
_______________________________
_______________________________
_______________________________
_______________________________
_______________________________
_______________________________
_______________________________
_______________________________
_______________________________
_______________________________
_______________________________
_______________________________
_______________________________
_______________________________
_______________________________
_______________________________
_______________________________
_______________________________
_______________________________
_______________________________
_______________________________
_______________________________
_______________________________
_______________________________
_______________________________
_______________________________
_______________________________
_______________________________
_______________________________
_______________________________
_______________________________
_______________________________
_______________________________
_______________________________
_______________________________
_______________________________
_______________________________
_______________________________
_______________________________
_______________________________
_______________________________
_______________________________
_______________________________
_______________________________
_______________________________
_______________________________
_______________________________
_______________________________
_______________________________
_______________________________
_______________________________
_______________________________
_______________________________
_______________________________
_______________________________
_______________________________
_______________________________
_______________________________
_______________________________
_______________________________
_______________________________
_______________________________
_______________________________
_______________________________
_______________________________
_______________________________
_______________________________
_______________________________
_______________________________
_______________________________
_______________________________
_______________________________
_______________________________
_______________________________
_______________________________
_______________________________
_______________________________
_______________________________
_______________________________
_______________________________
_______________________________
_______________________________
_______________________________
_______________________________
_______________________________
_______________________________
_______________________________
_______________________________
_______________________________
_______________________________
_______________________________
_______________________________
_______________________________
_______________________________
_______________________________
_______________________________
_______________________________
_______________________________
_______________________________
_______________________________
_______________________________
_______________________________
_______________________________
_______________________________
_______________________________
_______________________________
_______________________________
_______________________________
_______________________________
_______________________________
_______________________________
_______________________________
_______________________________
_______________________________
_______________________________
_______________________________
_______________________________
_______________________________
_______________________________
_______________________________
_______________________________
_______________________________
_______________________________
_______________________________
_______________________________
_______________________________
_______________________________
_______________________________
_______________________________
_______________________________
_______________________________
_______________________________
_______________________________
_______________________________
_______________________________
_______________________________
_______________________________
_______________________________
_______________________________
_______________________________
_______________________________
_______________________________
_______________________________
_______________________________
_______________________________
_______________________________
_______________________________
_______________________________
_______________________________
_______________________________
_______________________________
_______________________________
_______________________________
_______________________________
_______________________________
_______________________________
_______________________________
_______________________________
_______________________________
_______________________________
_______________________________
_______________________________
_______________________________
_______________________________
_______________________________
_______________________________
_______________________________
_______________________________
_______________________________
_______________________________
_______________________________
_______________________________
_______________________________
_______________________________
_______________________________
_______________________________
_______________________________
_______________________________
_______________________________
_______________________________
_______________________________
_______________________________
_______________________________
_______________________________
_______________________________
_______________________________
_______________________________
_______________________________
_______________________________
_______________________________
_______________________________
_______________________________
_______________________________
_______________________________
_______________________________
_______________________________
_______________________________
_______________________________
_______________________________
_______________________________
_______________________________
_______________________________
_______________________________
_______________________________
_______________________________
_______________________________
_______________________________
_______________________________
_______________________________
_______________________________
_______________________________
_______________________________
_______________________________
_______________________________
_______________________________
_______________________________
_______________________________
_______________________________
_______________________________
_______________________________
_______________________________
_______________________________
_______________________________
_______________________________
_______________________________
_______________________________
_______________________________
_______________________________
_______________________________
_______________________________
_______________________________
_______________________________
_______________________________
_______________________________
_______________________________
_______________________________
_______________________________
_______________________________
_______________________________
_______________________________
_______________________________
_______________________________
_______________________________
_______________________________
_______________________________
_______________________________
_______________________________
_______________________________
_______________________________
_______________________________
_______________________________
_______________________________
_______________________________
_______________________________
_______________________________
_______________________________
_______________________________
_______________________________
_______________________________
_______________________________
_______________________________
_______________________________
_______________________________
_______________________________
_______________________________
_______________________________
_______________________________
_______________________________
_______________________________
_______________________________
_______________________________
_______________________________
_______________________________
_______________________________
_______________________________
_______________________________
_______________________________
_______________________________
_______________________________
_______________________________
_______________________________
_______________________________
_______________________________
_______________________________
_______________________________
_______________________________
_______________________________
_______________________________
_______________________________
_______________________________
_______________________________
_______________________________
_______________________________
_______________________________
_______________________________
_______________________________
_______________________________
_______________________________
_______________________________
_______________________________
_______________________________
_______________________________
_______________________________
_______________________________
_______________________________
_______________________________
_______________________________
_______________________________
_______________________________
_______________________________
_______________________________
_______________________________
_______________________________
_______________________________
_______________________________
_______________________________
_______________________________
_______________________________
_______________________________
_______________________________
_______________________________
_______________________________
_______________________________
_______________________________
_______________________________
_______________________________
_______________________________
Lars Marco Khan
Ethnicity English, Lebanese, German, Russian
Height 6'2
Weight 221 lbs
Hair color Light brown
Eye color Green
Full name Lars Marco Khan
Nickname N/A
Age 32
Birthdate August 2nd
Sex Male
Sexuality Hetrosexual
Cover Karate Teacher
Role Retired Agent 2990
_____________________________________________________________________________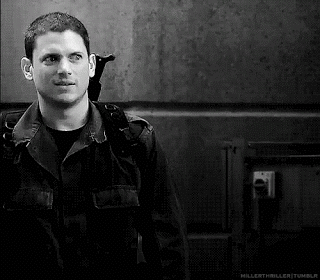 Personality
Lars has always been an overachiever. He was born hard working, and loves getting things done. He is not the type of man to start a project and let it in the garage for six months until his wife nags him enough to finish it. Rest assured that Lars had all of his ducks in a row. He feels accomplished and proud of himself when he's filling his life with tasks and finishing them. This motivation can be detrimental though. He often worked long hours, went home exhausted, and continued to research his suspects after hours. Despite all this, Lars really is a family man at heart. He grew up with five older brothers and two supportive parents. Being a free and wild kid wasn't in his DNA, but he loved being part of the big-family chaos. Lars often thinks about his sweet mother and wonders about his brothers' families. Being undercover for the past ten years has hardened his ideas of family, and often regrets going undercover and distancing himself.

As the youngest of five boys Lars has always been a bit defensive. His brothers made fun of his sweet nature, and his close relationship with his mother. When Lars was young he was kind and thoughtful, a trait that still shine through his rough exterior here and there. His older brothers hardened him up when he grew a little older, but he never lost those sensitive traits that connected him and his mother. As a teenager Lars' was quick to judge, which sometimes created sticky situations. He was rather a hot-head and resorted to violence before necessary, two traits that have only faded with his age.

Making quick decisions has always been Lars' style. Once he has his facts straight, Lars takes no extra time to step into action. Even with personal decisions and confessions, Lars doesn't take a fine tooth comb to see all the results. Most of these quick decisions have never been regretted, he tries to find contentment in the situation, whether he likes it or not.

Getting married, and creating a family of his own has been the most important thing in Lars' life. He even put in his paperwork and decided to retire so that his kid(s) might have a normal life with the ups an downs of a normal family. However, he often wonders if he bit the bullet too soon. He obviously doesn't want a secretive life for his children, but his fast-paced mind gets bored in this sedentary life.
_____________________________________________________________________________
Background
Lars was born to Anita and Marco Khan. He was one of seven. Five older brothers, a mixture of blood and adoptive, and one adopted younger sister. He was the youngest of the boys, all of which joined the service right out of high school. Lars was no different. His childhood was pleasant enough. He was often picked on by his older brothers, but it was nothing out of the ordinary. He was a self-proclaimed momma's boy, and remained his mother's favorite child. Anita was a constant supporter, shoulder to lean on, and a great listener, on top of her well rounded words of wisdom.

The sister, Hedda, never really fit into the family. She was quiet and withdrawn, but Anita was determined to help this little birdie fly. Hedda was considerably younger than the boys, and Lars is really the only boy that interacted with her. Despite being eight years older than her, when Lars was home during a break he would try to get to know Hedda. He never really got to know the little birdie, and all he really knows about her now is that she's also part of the force. That all the time she was away from Anita, Hedda was gone at some kind of government program.

Lars was a smart boy growing up, excelling in school and making his mark as a JROTC leader. He was charismatic, intelligent, and most importantly to his mother, uninterested in girls. He had a motivation that was remarkably focused, and everyone took notice. After he graduated from high school and joined the Marines. However, it didn't take long for him to be recruited by Special Forces. After training he spent months at a time on high-risk missions. For years his mother would fret when Lars was away, and his brothers would scoff when he came home. He was the prodigal son in the family. The golden boy who did everything right. That was until he joined the spy force. Unaware that his skills would lead to a life of solitude and undercover identities, Lars became distant with his formerly close knit family. When he agreed to the terms he was naive in thinking that he would never have to go undercover.

It's been ten years since he's been known as Lars. His family is on the other side of the country, and Lars hasn't spent more then twenty minutes speaking with her dear mother. She's always been a background figure for important life moments. A "distant relative" at the wedding, or passerby on the street. Even with giving up his spy work, too many dangerous repercussions and he remains far from his parents and brothers. Lars hates the undercover life, but he's such a workaholic that he can't seem to stop thinking about rejoining the field.
_____________________________________________________________________________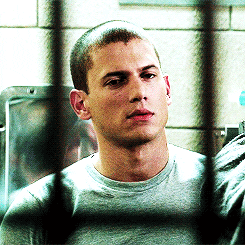 Intel
Abilities tKarate • Intimidation • Torture • Survival skills • Scoped shooting
Likes His wife • Kids • Working • Spy life • Reading • Jogging • Camping • Wood carving
Dislikes Verbal fights • Owls • Helicopter parents • Politics • Normality (He gets bored)
Passions Being a spy • Keeping his boy safe • Cooking (though he's not very good at it) • Sailing
_____________________________________________________________________________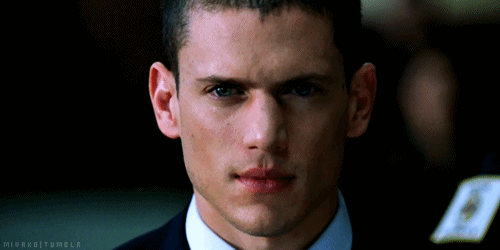 _____________________________________________________________________________
Cover
Cover name Charlie Mason Jacobs
Cover career Karate teacher
Cover background Born in NYC. Two older sisters. The oldest, Lydia, lives in Paris with her husband Bastien. The next oldest, Martha, lives in Washington with her boyfriend Mitchell. Parents separated. Mother in Arizona, father in Maine. Immediate family estranged after taking sides about Lydia's immigration to France.