x




x

x

x

x

x

Code Name:

Isabella Jacobs


x

x

x

x

x

Nicknames:

Iz

||

Frequent

||

Her Husband Only

-

Bella

||

Often

|

| Everyone Else


x

x

x

x

x

Age:

27


x

x

x

x

x

Sexuality:

Heterosexual - Except when it benefits her


x

x

x

x

x

Hexcode Colour:

#C44D55


x

x

x

x

x

Occupation:

Retired FBI Agent 9945 - Stay At Home Mom



x

x

x

x

x

Real Name:

Heather Davidson



x

x

x

x

x

Other Aliases:

Carmen Villager

||

Hannah Eubanks

||

Kaitlyn Curry


x





x

x

x

x

x

Slave 4 U

||

He Said She Said

||

Never Grow Up



---
---




xx

Appearance:

Isabella (as she is known as in The Neighborhood) has long dark brown hair, you'd almost think it was black. Her eyes are a deep green that reflect the light so you can see each fleck of silver that decorates them. Her face is full of freckles and her hair normally frames chin in soft waves.

Becoming a mother hasn't changed her sense of fashion. When her husband takes her out for dates, she tends to dress up for the

occasion

. When the winter months come, she can be seen sporting this

jacket

almost everywhere she goes. If she's taking her little one to the grocery store or out to meet friends for lunch, she's typically wearing something

casual

.

If it's a lazy day or she's just doing chores around the house, you can find her looking completely natural with

no make up

. When she feels like getting all dressed up and putting on a full face of make up, however, she goes

all out



On the side of her back, she has a

tattoo

. It's one of the only markers that she carries to represent her true identity. Each bird represents a member of her family, of her old life: one for her father, one for her mother, and one for her younger sister. Each lost their life in a situation you can read about in history.


---
---




xx

Personality:

At this point in her life, Isabella is completely devoted to her husband and child. However, she still has her skills from her life in the Agency. She's very charismatic and an expert at seduction. While she hardly uses the latter, her charisma still comes in handy with her friends, husband, and husband's coworkers.

She tends to be very quiet and has turned into quite the neat freak being a stay at home mom. Occasionally, Isabella suffers from nightmares about all the things she's seen and done throughout her time in the Agency. This has made her into a guarded person. The only one she's let behind her shell is her husband, everyone else (including the friends she's made in The Neighborhood), she keeps at a distance.

She's very passionate about children and always keeps an extra eye out for the ones in the neighborhood as well as the ones she randomly sees out in public. Due to the way she grew up and was treated, she knows there's terrible people out there. Her goal, and a big reason she's decided to remain a stay at home mother, even as her own child grows, is to hopefully keep the same thing from happening to other children. She knows the signs of physical and sexual abuse and wants to make sure that anyone near her doing these disgusting acts is stopped.

When she was active in The Agency, she was never bothered by her actions or the actions of her fellow agents. In fact, throughout her eleven years as a professional seductress, she's probably been with 30+ people, and it never bothered her. Now when she thinks about the men and women both the she took to bed, she can't help but feel a twang of guilt along with reliving the immense pleasure they all brought her. This all started the moment she had her little one and she believes it's because remembering all of the immoral things she's done makes her think of how disappointed her mother and father would be if they were alive to see her now.

---
---



xx

History:
At the age of ten, Isabella (Or as she was known back then, Heather) was made an orphan. Her mother, father, and little sister were killed in a fire that destroyed their house. Isabella was the only one who escaped, dragged from the thick smoke by the family dog, Jasmine. With no living family to take her in, she was placed in an orphanage and for three years bounced around between foster homes. When she turned thirteen, Isabella learned that she could avoid the physical abuse of cigarette burns, being hit with wrenches, and being forced to go without meals if she flaunted herself and tempted her foster fathers (and sometimes mothers) with the parts of her that showed she was a woman. Every night she fell asleep feeling dirty but knowing it was the only way she could survive until she turned eighteen and was out of the system.

After three years and about twelve different fosters home full of this, things changed. Her social worker, Gina Smith, showed up at the foster home she was currently at, right after she'd avoided the drunken beatings from her foster father by letting him in her room without putting up a fight. Mrs. Smith told Isabella that there was a man who wanted to get her out of the system. Someone who wanted to legally adopt her. The now sixteen year old's heart had sank. She knew that word of how she avoided the bruises and burns had spread and that this man who had an interest in taking her in full time probably had the same expectation.

However, when she met with this man, it's true he had heard about her method of survival, but he wasn't interested in taking part. He was a government agent, from The Agency, and wanted to take her in and teach her how she could use her learned skill of seduction and persuasion to take the bad guys down instead of just keeping them away.

She agreed immediately and went undergroung to be trained how to properly seduce someone. She was taught the art of pleasure, charisma, and remaining in control of her own body and mind throughout all of it. The agency felt it was only appropriate to wait until she was eighteen before actually putting her into the field, so they trained her for two years until she was the definition of perfect.

Isabella has had a total of three different aliases besides the one she resides under now. After nine years of being told who to be with, why to be with them, and always having an alterior motive behind everything, she decided enough was enough. She met [her husband] during her last assignment when she was under the alias Kaitlyn Curry and they fell in love. He was the only person who had ever wanted her for her, not just for her body. When she found out she was pregnant, they thought it was best that they both retire from the agency and try their best at having a normal life.

---
---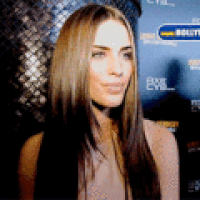 xx

Likes
her husband, her child, televeision shows, books, fuzzy blankets, dogs of any size, alarm systems, gentle people, sleeping in, dark chocolate, music, movies, television shows, photography, school, being at home, oranges, sushi, children, coffee




xx

Dislikes:
snakes, spiders, pedophiles, arrogant people, white chocolate, tomatos, chinese food, being away from her child, bunk beds, disloyal people, secrets, physically hurting people



xx

Strengths:
seduction, charisma, making banana pudding, being a good hostess, being a mother



xx

Weaknesses:
dealing with her guilt, school; science and math, grilling steak, torture, inflicting physical pain


---
---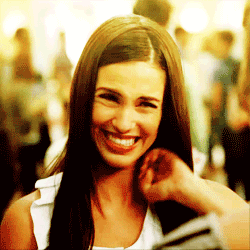 xx

Fun Facts:

During her time in The Agency, she took down each of the foster parents that abused her and found great homes for the children under their care

Wants a dog just like the one she had when she was little

Is working on getting her GED

---
---