Many years ago the boarding school named Supernatural Academy was established for children of supernatural creatures or for those turned into suprnatural creatures. Now yet another school year is beginning only this time things have gotten more complicated as it is because children to royal families are attending now. There's just one thing for right now no one knows who's part of the royal families. With new students coming in and royals possibly being at every turn what is any student to do but go along for the crazy ride that is yet another year at Supernatural Academy.


Vampires do not sparkle but will burn to a crisp if exposed to direct sunlight without wearing a charm that prevents this.

Only Noble-blooded or Pure-boods can reproduce.

They are immune to garlic, curcifixes, and holywater.

Animal blood can never be the only thing vampres can live off of as it's only little than half of what they need to survive.

Vampires do have extraodrinary abilities but royals are stronger thand nobles and turned ones.

Are most attracted to the blood of royal vampires, witches, and Fae.

The most common seen ones are Noble or turned vampires meaning that Royals are very rare.

Descend back to thousands of years before.

Must be invited to the home of someone whom is not of their species (Including the dorms.) and can have invitations taken away.
Have many powers and are naturally born spellcasters

A human can't be turned into one and one must be born with both parents as witches to gain all powers

Are one of the most sought after by vampires because of the way their blood tastes.

Royal blood witches are much stronger than ordinary ones.

They are ones that create the charms for the vampires to wear in order to walk around in the daytime.

Descend back as long as vampires
They are weakned by iron.

Can choose to or not to be seen.

Have multiple abilities

Are one of the most desired blood by vampires.

Are known to be mischevious and menacing at times

Half-lings are weaker than full Fae as regular fae are weaker to the royals.
Allergic to silver.

Can choose to be either a full fledged wolf or partly.

Can turn humans by biting them.

Can kill vampires by biting them and are weakened by a vampire bite.

Are faster than vampires but are weaker.

Regular ones can match royals on certain levels of strength, agility, and speed.
Often mistaken for vampires

Some survive off of blood others survive off of other things.

Prefer the blood of royal vampires, witches, and fae as well.

Can transform into different things depending on the demon.

Royals descend from Statan himself.

Can turn into an utterly grotesque form most of time if they have another form.

Exorcisms can weaken or even kill them along with holy water that can burn them.

So which of these races are you? Oh and dont forget the school uniforms:

Girl's uniforms 1:



Girl's uniform 2:



Boy's uniforms: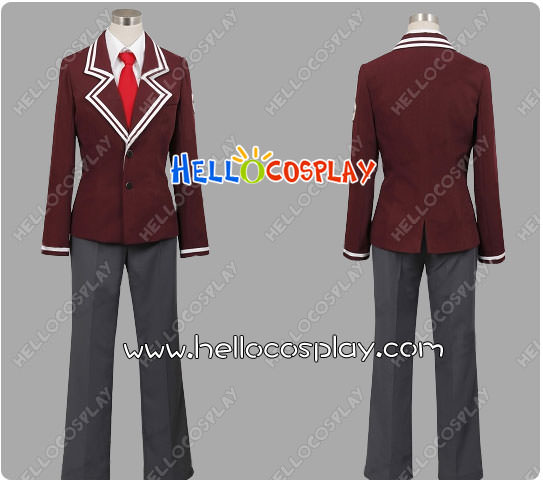 Well that's about it so we hope you have a wonderful time attending SA!
Code: Select all

[img](Go to fontmeme.com or cooltext.com and put character's name here.)[/img]

[img]character pic or gif here[/img]

[font=times][b]Age:[/b]

[b]Race:[/b]

[b]Sexuality:[/b]

[b]Height:[/b]

[b]Weight:[/b]

[hr][/hr]

[img]character pic or gif here[/img]

[b]Personality:[/b]

[b]Talents:[/b]

[b]Likes:[/b]

[b]Dislikes:

[b]Powers/Abilities:[/b]

[b]Flaws:[/b]

[b]Romantic interest:[/b]

[hr][/hr]

[img] character pic or gif (optional)[/img]

[b]History:[/b]

[b]Other:[/b]

[b]Clubs/Teams they're a part of:[/b]

[b]Thoughts and relationships to other characters:[/b][/font]
1: This is meant to have cursing, mentions of sex, and mentions of drugs and alcohol but sexual scenes are meant to fade to black after a certain point.
2: Fighting is of course allowed between characters but it is not to be taken to OOC so be respectful to everyone.
3: No Mary/Gary Sues!
4: Humor is of course allowed but some dark topics aren't meant to be humored in ooc.
5: Please let me know in either a pm or in ooc if you are not able to post for a while.
6: Be as literate as possible! I'm not asking for each post to be five hundred words as long as there are no one-liners and it is descriptive I'm fine with post-length. Password to join is you're favorite flavor of ice cream.
7: Anime pictures only please.
8: Commited roleplayers only! Do not join if you're gong to disappear right after.
9 : Have fun!
Taking place in...
Arcs are bundles of posts that you can organize on your own. They're useful for telling a story that might span long periods of time or space.
There are no arcs in this roleplay.
There are no quests in this roleplay.
Welcome home, Promethean. Here, you can manage your universe.
Arcs are bundles of posts from any location, allowing you to easily capture sub-plots which might be spread out across multiple locations.
You can create Quests with various rewards, encouraging your players to engage with specific plot lines.
Settings are the backdrop for the characters in your universe, giving meaning and context to their existence. By creating a number of well-written locations, you can organize your universe into areas and regions.
Navigation
While not required, locations can be organized onto a map. More information soon!
There are no groups in this roleplay!
Orphanage
By marking a character as abandoned, you can offer them to your players as pre-made character sheets.
You wanna mess with my friends? Just try and get passed me.
*Blushes and dashes away"
By creating Collectibles, you can reward your players with unique items that accentuate their character sheets.
You can schedule events for your players to create notifications and schedule times for everyone to plan around.
The Forge
Use your INK to craft new artifacts in The Academy for the Supernatural. Once created, Items cannot be changed, but they can be bought and sold in the marketplace.
Notable Items
No items have been created yet!
The Market
Buy, sell, and even craft your own items in this universe.
Market Data

Market conditions are unknown. Use caution when trading.

Quick Buy (Items Most Recently Listed for Sale)
None
Discussions
Most recent OOC posts in The Academy for the Supernatural