Welcome to Super Hero High! Here you will be trained how to use your super powers for the greater good of the world. On your first day here, you'll be tested so we can decide which track you'll be placed: Hero or Sidekick? Now, let's meet our newest students.
Rebecca Heart || Elasticity || 16 || Sophomore || FC: Holland Roden || OPEN
Marcus Steel || Super Strength || 16 || Sophomore || FC: Dylan O'Brien || TAKEN
Patrick Black || Ability to become invisible || 15 || Sophomore || FC: Daniel Sherman || OPEN
Brandon Roberts || Ability to perfectly mimic every sound he's ever heard || 16 || Sophomore || FC: David Lambert || RESERVED
Willa Monday || Shape Shifter || 15 || Freshman || FC: Shay Mitchell || RESERVED
Samantha Russo || Ability to make and control copies of herself || 14 || Freshman || FC: Selena Gomez || TAKEN
Ivy Abbott || Ability to morph into the shadows || 15 || Freshman || FC: Elle Fanning || TAKEN
Jacob Winters || Super Speed || 14 || Freshman || FC: Jake T. Austin || OPEN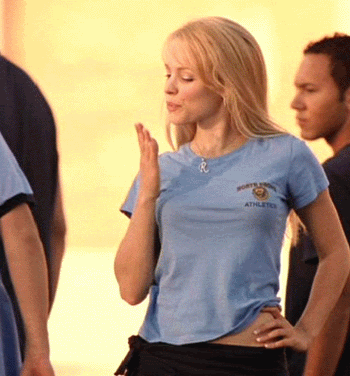 Whitney Adams || Ability to control technology || 16 || Sophomore || FC: Rachel McAdams || TAKEN
+++++
CHARACTER SKELETON:
+++++
GIF (or image) OF FACE CLAIM
NAME
AGE
POWER
CLASS
STYLE
HISTORY
LIKES
DISLIKES
CRUSH (other listed character)
OTHER
++++++++
NOTE!!!
++++++++
Ivy and Marcus's fathers are archenemies (if you reserve Marcus please check Ivy's history for info on your father)
Samantha and Patrick don't get along particularly well but their parents are a crime fighting team
Brandon and Rebecca are best friends
Taking place in...
15 posts here • Page 1 of 1
15 posts here • Page 1 of 1
Arcs are bundles of posts that you can organize on your own. They're useful for telling a story that might span long periods of time or space.
There are no arcs in this roleplay.
There are no quests in this roleplay.
Here's the current leaderboard.
There are no groups in this roleplay!
Welcome home, Promethean. Here, you can manage your universe.
Arcs are bundles of posts from any location, allowing you to easily capture sub-plots which might be spread out across multiple locations.
You can create Quests with various rewards, encouraging your players to engage with specific plot lines.
Settings are the backdrop for the characters in your universe, giving meaning and context to their existence. By creating a number of well-written locations, you can organize your universe into areas and regions.
Navigation
While not required, locations can be organized onto a map. More information soon!
There are no groups in this roleplay!
By creating Collectibles, you can reward your players with unique items that accentuate their character sheets.
Once an Item has been created, it can be spawned in the IC using /spawn Item Name (case-sensitive, as usual) — this can be followed with /take Item Name to retrieve the item into the current character's inventory.
Give your Universe life by adding a Mob, which are auto-replenishing NPCs your players can interact with. Useful for some quick hack-and-slash fun!
Mobs can be automated spawns, like rats and bats, or full-on NPCs complete with conversation menus. Use them to enhance your player experience!
Current Mobs
No mobs have been created yet.
Locations where Mobs and Items might appear.
You can schedule events for your players to create notifications and schedule times for everyone to plan around.
Add and remove other people from your Universe.
The Forge
Use your INK to craft new artifacts in Super Hero High School. Once created, Items cannot be changed, but they can be bought and sold in the marketplace.
Notable Items
No items have been created yet!
The Market
Buy, sell, and even craft your own items in this universe.
Market Data

Market conditions are unknown. Use caution when trading.

Quick Buy (Items Most Recently Listed for Sale)
None
Discussions
Topics

Replies
Views

Last post
Most recent OOC posts in Super Hero High School
nevermind.... ignore this comment
can you create your own person or do you have to be they pre-made ones
Hey guys! I'm so excited that some of you have already started posting! Just lemme tell you that your posts can be reeeeaaaallllyyyy long. Just look at my first post as Ivy! That took forever! XP So don't be shy and go ahead and test your skills, do a long and detailed post! It'll be like co-writing a book or something, not all the chapters can only be a page long right? Think of your post like a chapter and go from there! Okay, I'm done rambling now :P :)
Oh me god! Me is excited! :D Imma choose to go finish my CS up before I post though, sorry about that by the way. I swear my internet's been hating my computer lately.

Edit:
Brandon is finally done :D
First post is up guys! Let's get started!!
To Rage&Pride and tigerz,

Yes to your requests your characters have been reserved
May I take on thee role of Brandon please? Me have a feeling he'll be a sidekick due to his power XD
yes to both of your requests!
can I reserve selena gomez?
Can I please reserve FC: Maddie Hasson but change her to FC: Shay Mitchell?
This is the auto-generated OOC topic for the roleplay "
Super Hero High School
"
You may edit this first post as you see fit.