========================================================================================================================================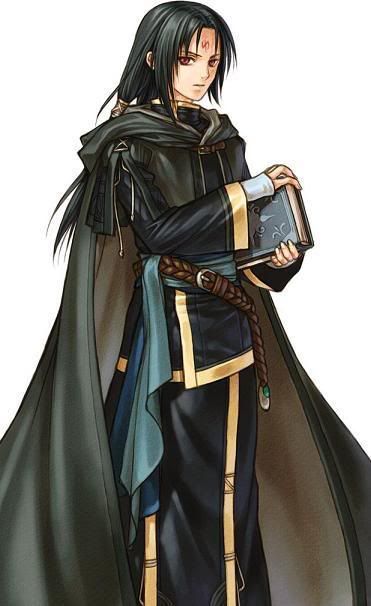 Name: Dr. Simon Azler
Age: Thirty Eight
Nicknames: Headmaster, Giver of Divine Punishments, Simon the Slaughterer
Occupation: Astrius Academy Headmaster, SS-Rank Adventurer
Magic Class: Omni
Height: Tall
Weight: Decent
Magical Ability: Beyond Master
Experience: High
Weapon Ability: High
Eye Color: Purple
Hair color: Black
Appearance: (See image)
Weapon(s): His book, Aterro, and his sword Alkamese.
Spirit Animal: Raven
Equipment: More then you can imagine.
Personality: When Simon is not educating minds, or kicking ass, he is sometimes discipling new students in embarrassing, labourous, or some combination of the two punishments. Simon is not afraid to do any of these things to help a student know when they were bad, though he does think about time and place. Other then that, he is a very nurturing person who would quickly dispose of anyone who was trying to kill his students if he could and/or needed to. He can, however be extremely eccentric. As a side note, he is also the head doctor for the school, and also does medical checkups and examinations.
It should be noted however he has failed to get married yet, but has essentially adopted many orphans with potential into the Academy, and looks after them all.
History: Unfortunately, this is all classified for some reason, done by Simon himself. No one can learn his history that easily.
=========================================================================================================================================